Every Pizza. Every place. Every week.

Every week, I try a new pizza. Every week, the quest continues - the quest for the perfect slice.
Based in Marietta, Vincent's isn't precisely a pizzeria of the traditional sort; it serves and is known for a far broader array of dishes. However, while the outfit doesn't focus on it exclusively, pizza does form an important part of the restaurant's expansive menu. It is for that reason that, for this fourteenth review of the blog's history, I find myself reviewing this particular pie.
It is immediately apparent even before the first bite that this pizza is saucier than a Shakespearean jester. This doesn't, however, totally drown out the cheese; in fact, Vincent's could serve as a poster child for the perfect cheese-to-sauce ratio. Its taste, meanwhile, resembles a considerably better Stevi B's. It's far from perfect, and like the Pizza Shack, it can grow somewhat cloying after a while. The pies here are also quite large and quite filling, so one may want to consider sharing with a group. Overall, however, Vincent's has accomplished a pizza to be proud of.
Again, Vincent's doesn't approach the greatness of certain of its competitors. However, the remarkable achievement of its cheese-to-sauce ratio alone makes it worth a try, and its flavor is pleasing and distinctive enough to merit a visit even for consumers less interested in sauce percentages. In conclusion, it's a more than worthwhile option for someone looking for a good-quality pizza in the Cobb County area.



---
Powered by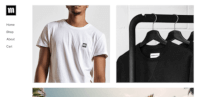 Create your own unique website with customizable templates.