Every Pizza. Every place. Every week.

Every week, I try a new pizza. Every week, the quest continues - the quest for the perfect slice.
Heading away from the more highbrow establishments recently dominating these reviews, Finding Amore goes back to basics with the popular chain. Of course, "the Hut" can't be expected to rival the very best of the entire Atlanta area. For what it is, however - a quick delivery option for consumers pressed for time and/or money - does it do the trick credibly?
Pizza Hut is fairly greasy, although the oil does not swamp the box to the extent of Peace Love Pizza. The taste is quite distinctive, making it stand out immediately from other pizzas; while it's far from a perfect slice of gastronomic heaven, the pie is more than agreeable. Moreover, slices are fairly small - but not too small, so one can enjoy a sizable number of pieces without feeling particularly guilty about it. At times the sauce is drowned out by the cheese and the crust; the crust, however, is excellent, far better than most found on pizzas of this caliber.
This particular chain is far from the best thing available. And even within its own market, Papa John's beats it in terms of taste fairly handily. However, Pizza Hut is plenty good enough to satisfy a casual pizza craving, and the sheer distinctiveness of its flavor and surprising excellence of its crust make it worth a try. As such, though not particularly remarkable, Pizza Hut is a solid choice for many a busy evening.


---
Powered by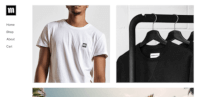 Create your own unique website with customizable templates.