Every Pizza. Every place. Every week.

Every week, I try a new pizza. Every week, the quest continues - the quest for the perfect slice.
The quest for the perfect pizza continues this week with a Cobb County fixture: Marietta Pizza Company. This restaurant has two locations, one in Marietta Square and one in West Cobb; despite the former's prime real estate, however, the latter is widely considered to have the better food, and it is the latter that takes pride of place as the subject of this week's review.
The pizzas are large and thin, albeit thicker than Peace Love Pizza's (not really saying much, as PLP's are scarcely thicker than a sheet of paper). MPC's sauce is quite spicy for a pizza, and readers with a particular dislike for such a taste may want to keep that in mind - although personally, despite having little fondness for spicy food myself, I found the sauce's mild heat quite manageable. The cheese, meanwhile, appears to be fairly typical mozzarella, serviceable and enjoyable but not particularly remarkable.
What perhaps separates MPC from most other pizzas is its texture. Most pizzas are fairly soft foods; MPC's, while not one of Hagrid's rock cakes by any means, packs a crunch unusual for the venerable Italian flatbread. Some may particularly enjoy this; I personally rather dislike it, but not enough to genuinely spoil the experience. This is also greasy pizza; next to the practical oceans generated by the likes of Peace Love Pizza, however, the grease here is quite manageable.
Overall, the impression is of a good, slightly above-average pizza; MPC is far from a dazzler, and nothing about it is remarkable enough to make it a must-eat for visitors from outside the area, but for an evening's delivery dinner it does the job and does it well.


---
Powered by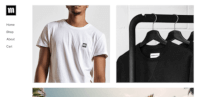 Create your own unique website with customizable templates.