Every Pizza. Every place. Every week.

Every week, I try a new pizza. Every week, the quest continues - the quest for the perfect slice.
Wal-Mart house brand Sam's Choice produces a staggering array of food. This includes frozen pizza of various shapes, sizes, and flavors; for this post, I've chosen to review their Italia Cheese Trio.
The pizza takes somewhat longer than the equivalent Publix product to cook. It is, however, larger and more substantial, which does to some extent compensate for the additional time. Perhaps most remarkable, it tastes like a truly good pizza. The pie's flavor closely resembles that of esteemed shopping-mall staple Sbarro, rich in flavor and Italian undertones; although the rather mediocre cheese unfortunately tends to rather overpower the sauce near the edges, the pizza still impresses considerably.
For any pizza, a taste such as this would be well worth a try. For a frozen pizza, it is nothing short of remarkable. While it won't substitute for a truly great restaurant pie, anyone needing a quick frozen pizza to heat up should look no further than the Sam's Choice Italia Cheese Trio.


---
Powered by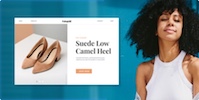 Create your own unique website with customizable templates.